France 24 Blogs
Our journalists, editors and correspondents give you their take on the news and bring you behind the scenes of the France 24 newsroom.
Send them your thoughts and comments.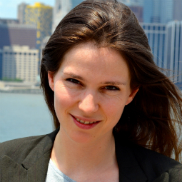 Sophie Pilgrim is France24.com's New York correspondent. She previously wrote 'The French Observatory' column from her watchtower in Paris. Join Sophie on 'Nouvelle York' as she discovers a new world of curiosities in the US.
'It's raining men at the UN'... which is a big problem
Amassing the world's movers and shakers in one place, the UN General Assembly makes it easy to assess the global ratio of men and women in power. Hibaaq Osman, a women's …